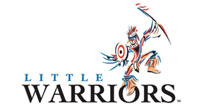 Little Warriors
Little Warriors Prevent It! Taking Action to Stop Child Sexual Abuse Workshop
In 2012, Little Warriors partnered with researchers at the University of Alberta to begin developing our very own Canadian prevention workshop called Prevent It! Taking Action to Stop Child Sexual Abuse. This program was piloted in the fall of 2014 and launched to the public in the spring of 2015. Delivered by trained volunteer facilitators, Little Warriors offers this free workshop to adult participants in the Edmonton area and throughout Alberta and Canada. Our aim is to educate adults to learn to prevent the horrific crime of child sexual abuse from happening. Each participant receives a comprehensive workbook and certificate of attendance. Little Warriors works hard to fundraise to be able to continue to offer this workshop for free so that finances are not a barrier to receiving this knowledge to protect children.

DiscoverE
DiscoverE Workshops, Clubs, Camps and Special Events
DiscoverE is a not for profit student-delivered initiative of the Faculty of Engineering at the University of Alberta. We focus on fun, accessibility and mentorship. We deliver high-impact classroom workshops, unique clubs and events, and engaging summer camps to more than 27,000 youth every year, and our programs reach over 78 communities across Northern Alberta and the Northwest Territories. Our programs are specifically targeted to First Nation, Metis, and Inuit students, at risk youth, and girls, however we welcome all participants at our camps. Our funding comes directly from community partners, corporate sponsors, Actua, and gracious funding from the Faculty of Engineering. We work closely with communities, schools, and elders in communities to ensure we can create and maintain positive relationships between youth and STEM (Science, Technology, Engineering, and Math). We ensure that the content is relevant to what they are doing in class, but also their community and surroundings. If the community is dealing with flooding or water contamination we will do projects on water purification. If the community elder would like to have us speak about building teepee's and how the shape, materials, and structure work in the environment, we make that fun as well.

Cultural Connections Institute - The Learning Exchange
Basic English Program (BEL program) - ESL in the Community
The Basic English Language (BEL) Program - ESL in the Community is an innovative project whereby CCI-LEX provides resources, trains and supports volunteers to teach ESL in their local communities. CCI-LEX received a provincial grant in March 2016 to provide a survival English and community skills program for recently arrived refugees and permanent residents. Through our involvement in the language and settlement sector, and participation in the Syrian Stakeholder Forums, we heard that many recent refugees were not accessing language programming due to barriers of childcare, transportation, and fear. With a framework for survival English classes already developed, and given our expertise in training and supporting volunteers to teach ESL, we saw an opportunity to expand our impact with newcomers by supporting community-based volunteers through training and resources. After adjusting materials and workshop design to reflect community needs, workshops were scheduled in late January 2017, a website was created to post teaching materials, and intense outreach conducted to advertise and promote this new, free training opportunity.

Valley Zoo Development Society
Urban Farm; Nature's Wild Backyard
The 'Storyland Valley Zoo' was leading edge in 1959. Times have changed. Today, the Edmonton Valley Zoo (EVZ) has gone from a 5-acre petting zoo to a 21st century centre of learning, research and conversation. Nature's Wild Backyard (NWB) is the third phase of the EVZ's redevelopment. Laid out in a series of zones, NWB will provide children the opportunity to explore the world in the same manner as the animals that inhabit it: Under, Between, On and Above. A new Urban Farm will form part of the "On" zone in NWB. The goal of the Urban Farm is to personally engage guests in the world of a working farm. For the majority of urban children, a visit to EVZ will be the only time they will have an experience on a farm. NWB will take shape in two stages: 2017-2018 Urban Farm and the Red Panda Habitat, and 2019-2021 will be the remaining zones. There is a vital connection between people and food sources that is particularly important today as this connection is being eroded in an increasingly urban culture. The Urban Farm will work to revitalize this relationship and educate through interpretation and playful 'touch and feel' environments.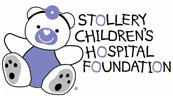 Stollery Children's Hospital Foundation
Stollery Superstars Program
In 2016, the Stollery Children's Hospital Foundation branded its youth philanthropy program as the Stollery Superstars. The program encompasses four areas of youth philanthropy, including: Birthday parties where kids collect donations in lieu of gifts, fundraising in schools, Lemonade stands, and unique fundraisers (E.g., craft sales, bake sales, hair donations/cuts) After each fundraiser, most donors will meet with us for a cheque presentation which includes taking photos with a big novelty cheque, adding a star and instant photo to our Stollery Superstars wall, talking about the Hospital and its funding priorities, and giving them a small token of appreciation. We later mail thank you letters and certificates to all our Superstars. Stollery Superstars also receive an invitation to the annual Stollery Superstars Party presented by Northlands and Canadian Western Bank.