Contact us
Our Offices
General Inquiries
Contact Us With A Question
Client Survey
Edmonton




Suite 2800, 10060 Jasper Avenue
Edmonton, Alberta
T5J 3V9

Phone:

780.428.6036


Toll Free:

1.800.782.9409


Fax:

780.428.9683


Website: http://dcllp.com
Email: edmonton@dcllp.com




Drayton Valley

P.O. Box 6777
5202 - 52 Ave.
Drayton Valley, Alberta
T7A 1S2

Phone:

780.542.7462


Toll Free:

1.800.782.9409


Fax:

780.542.3392


Website: http://dcllp.com
Email: draytonvalley@dcllp.com



For technology related inquiries, please email IT@dcllp.com.
Please contact webmaster@dcllp.com to report any technical issues with using the dcllp.com website.
Do you need help, support or advice?
Sending a message to our firm will not automatically make you a client of our firm. Until we have agreed to represent you, anything you send us will not be confidential or privileged. Before we can represent you, we must first take you through our conflict of interest procedure and then put you in touch with the lawyer best suited to handle your matter.
At Duncan Craig LLP, we are committed to doing our best to provide innovative solutions to your problems through excellence in ethics, service and integrity. The following survey concerns the services we have provided to you. Please take a few minutes to complete this survey so we can better serve you in the future. If you have any questions or concerns, you can speak directly to me either through calling 780-428-6036 or by emailing
managingpartner@dcllp.com
. Thank you in advance for your time and candour.
Darren Bieganek, QC Managing Partner
Darren R. Bieganek, QC
Managing Partner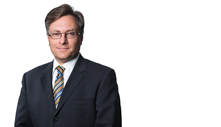 p. 780.441.4386
f. 780.428.9683
dbieganek@dcllp.com
Gregory Miskie
Chief Operating Officer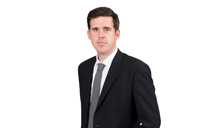 p. 780.409.4415
f. 780.428.9683
gmiskie@dcllp.com